New Hampshire Tree Service Experts
We are your New Hampshire source for expert tree trimming, tree removal, stump grinding, lot clearing, and land reclamation. We have the equipment to provide you with the safest, most efficient, and highest quality tree service possible.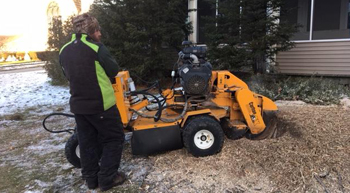 NH Tree Preservation
Pruning, Hazard Assessment, Stump Grinding, Storm Damage
NH Tree Removals
By Hand (climbing), Bucket Truck, or 110ft. Crane
NH Land Enhancement
Forest Stand Enhancement, Vegetation Control, Land Reclamation, Lot Clearing, Brush Chipping, Field Mowing, Vista/View Improvements
NH Snow Plowing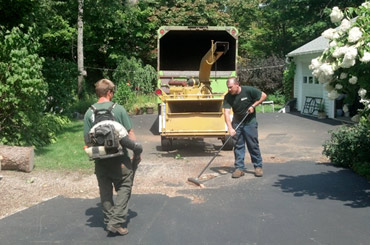 Our Clean Up Procedure
We will cut up, chip or haul off all debris leaving your property clean and safe. Except for the missing limbs or trees, you won't even know we were there.
We strive to observe low-impact environmental practices whenever possible. Our interest in arboriculure stems from a deep reverence for trees and their importance in our environment.