New Hampshire Tree Care Links
Forest and Tree Education Links
UNH Cooperative Extension
Large Tree Pruning and Care.
New Hampshire Timberland Owners Association
The NHTOA is a non-profit statewide coalition of landowners, forest industry professionals, government officials, and supporters who work together to promote better forest management, conserve our working forests, and insure a strong forest products industry.
Tree Care Industry Association
The TCIA is a public and professional resource on trees and arboriculture. We are proud members.
International Society of Arborculture
The ISA is a worldwide professional organization dedicated to fostering a greater appreciation for trees and to promoting research, technology, and the professional practice of arboriculture.
Other Related Links
Town of Antrim, NH
Antrim is a community with spirit. The people who live here work hard to make the town better in every way.
Protecting Our Environment
We are a dynamic tree service team passionate about using cutting edge technology, protecting our environment, and educating our clients on tree care.
Our methods are low impact. We strongly believe in preserving the environment and natural beauty on the properties we work.
We strive to preserve natural habitats
to maintain a healthy ecosystem.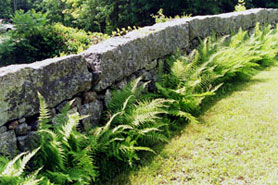 Robblee Tree Service LLC
P.O. Box 214
Antrim, New Hampshire 03440